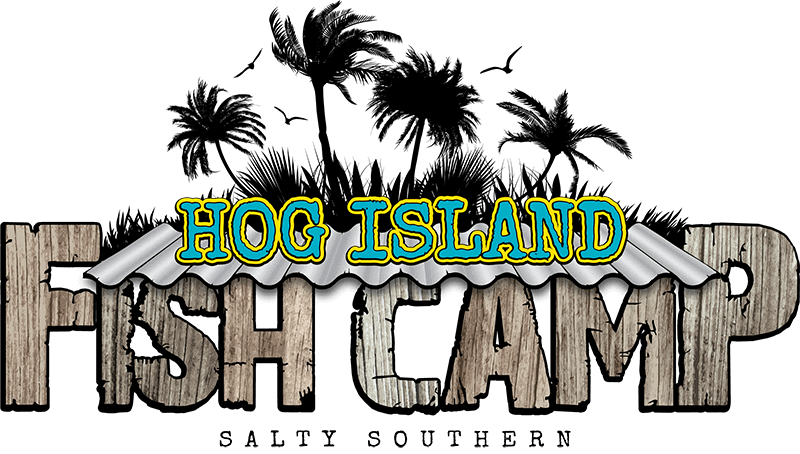 Quintessentially Dunedin
Just a hop, skip and a splash away from Hog Island itself, Hog Island Fish Camp is a chef-owned and operated seafood restaurant, located in downtown Dunedin. The focus… fresh locally sourced Gulf seafood with a southern vibe. Enjoy craft beer, cocktails, and wine, outside on the patio with the always entertaining people watching view or in the cool of the dining room reminiscent of a rustic Dunedin. Join us 7-days a week for lunch and dinner, Cheers!
LIVE MUSIC
Thursdays, 7–9pm  ERIN BOONE  |  Sundays, 3–6pm  SEAN DELONG
The BEST seafood joint that I've been to in Dunedin yet! Our server was the best we've had in a long time! I will definitely be back. We had the yellowfin platter, key lime slaw, hogfish sammich and bottom of the bay chowder and D@mn it was soo good.. I'll be back.
BOOK A TABLE
Please Call For Same Day Reservations
(727) 736-1179
Hours of Operation
Sunday – Thursday         11am – 9pm
Friday – Saturday    11am – 10pm
**Closed on Thanksgiving & Christmas**
Address
900 Broadway Avenue, Dunedin, FL 34698
Hog Island Fish Camp
Hog Island Fish Camp Seafood Restaurant & Bar