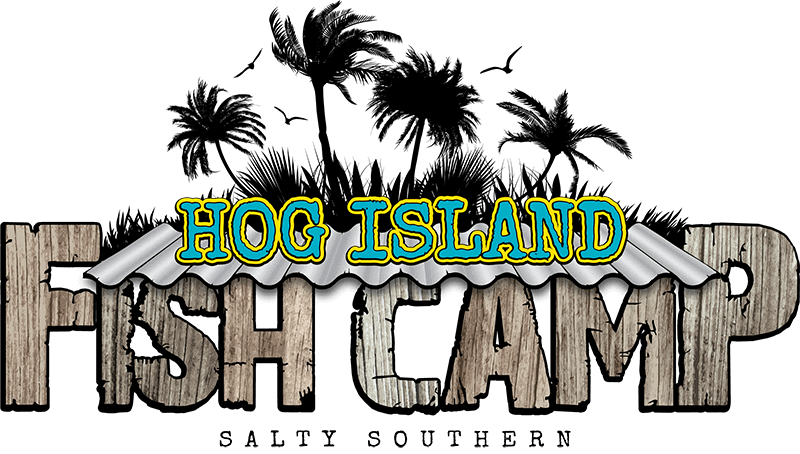 Quintessentially Dunedin
Just a hop, skip and a splash away from Hog Island itself, Hog Island Fish Camp is a chef-owned and operated seafood restaurant, located in downtown Dunedin. The focus… fresh locally sourced Gulf seafood with a southern vibe. Enjoy craft beer, cocktails, and wine, outside on the patio with the always entertaining pedestrian view or in the cool of the dining room reminiscent of a rustic Dunedin. Join us 7-days a week for lunch and dinner, Cheers!
We are thrilled that the Championship Game this year is the LOCAL event and the LOCAL team. Let's cheer on the BUCS and add the Lombardi Trophy to our Stanley Cup & American League Pennant!
Local is more super than ever. GO BUCS!!!
The BEST seafood joint that I've been to in Dunedin yet! Our server was the best we've had in a long time! I will definitely be back. We had the yellowfin platter, key lime slaw, hogfish sammich and bottom of the bay chowder and D@mn it was soo good.. I'll be back.
BOOK A TABLE
Please Call For Same Day Reservations
(727) 736-1179
Hours of Operation
Monday – Thursday    11am – 9pm
Friday – Saturday        11am – 10pm
Sunday                           11am – 3pm*
* We are closing early to let our staff enjoy Super Bowl LV with their families.
Address
900 Broadway Avenue, Dunedin, FL 34698
Hog Island Fish Camp
Hog Island Fish Camp Seafood Restaurant & Bar